The transformation from your existing residential property to your dream home requires a customized approach from skilled and experienced professionals. No matter what part of your home you want to get renovated, we assist you in getting it done. We have the best team for home renovation in Indore. We work with you every step of the way to determine your preferences, interests, and how to create a home that works with your family's lifestyle and needs.
A variety of home renovation projects both inside and outside your house can improve the aesthetics, look and feel of your home. This increases the comfort and happiness of everyone who walks through the door. No matter what your dreams, we can help make them real.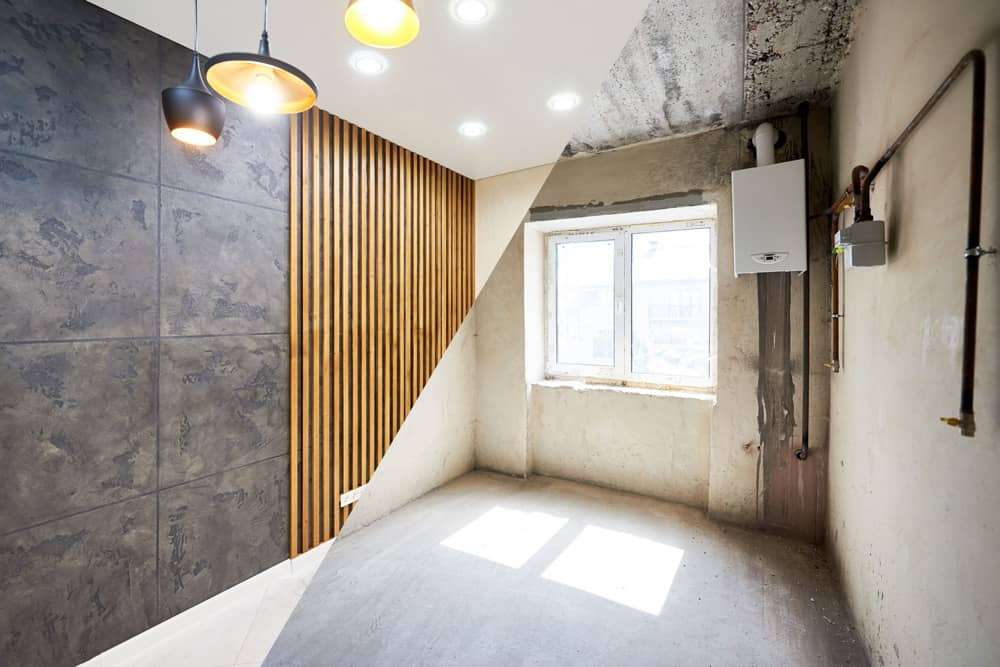 Limpid Construction offer custom kitchen and bathroom remodeling including cabinets, fixtures, and tile work. We can even expand your living spaces by adding spare rooms.
Your satisfaction begins with a full personal consultation to determine what you want, what your family needs, and how to make it happen in the best way possible.
As a professional company for home renovation in Indore, we offer a team of dedicated professionals from architects to design experts to contractors who can bring plans to reality. Every step of the way, we focus on clear communication so you understand the process clearly. We always offer detailed proposals and estimates with clear pricing so there are no surprises.
Want To Build A House? Find Out What It Costs.
Advantages Of Building With Us
Take the first step with Limpid Construction – Best Construction Company in Indore
Limpid Construction Experience
Typical Experience*

Price

No hidden Cost or no surprises in the end

Payment demand by a systematic payment schedule agreed upon in the beginning.

Hassle of extra payment demands at the end of the project, claiming some sort of extra works

Irregular and constant payment demand

 

Convenience

All construction services under one roof

Approx 36 market trips to procure material and hire contractors

Timelines

Assured Delivery Date promise during Agreement.

Long delays, no communications on delays

Quality

Work supervision by Licensed Engineers, use of Branded materials

No Quality checks, Use of Inferior materials

Warranty

Industry best 1.5years defect liability period